Located less than 20 minutes from Downtown San Francisco is the beach town of Pacifica. This cozy beach town seems far removed from the traffic of America's second densest city center. There's plenty of reasons why residents love living here—and we're here to tell you about a few of them! From the natural beauty to the convenient location, read on to discover five reasons people love living in Pacifica. 
Natural Beauty and Close Access to Nature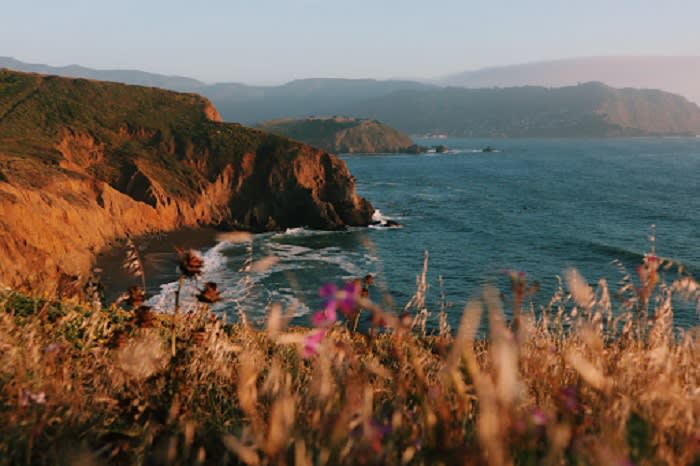 Pacifica is located on a narrow strip of land between the first range of California's coastal mountains and the Pacific Ocean. The result? A slice of heaven on earth, with an abundance of scenic views and breathtaking natural beauty. It's this overwhelming, natural beauty that often draws people to the area. Those who enjoy hiking or simply connecting with nature will enjoy the Pacific's close access to the outdoors. In fact, two segments of the Golden Gate National Parks are situated around Pacifica. The largest of these two is Sweeney Ridge, a hilly hiking area that consists of ridges and ravines. This ridge runs along the spine of the mountains to Pacifica's east, with a summit stretching 1,200-feet-high. While here, keep an eye out for the diverse array of wildlife that frequents this area! You might notice hawks, deer, and a myriad of native and introduced wildflowers. If you want to get a bit closer to the water, head on over to Thornton State beach. This sandy coastline provides the perfect spot for picnicking, beach walking, surf fishing, and flying remote-control gilders.
Central Location
Situated just 12 miles from San Francisco, residents of Pacifica enjoy the peace and quiet of life outside the city—while still having all the conveniences of a big city within close reach (talk about a win-win!). Additionally, the convenient location understandably makes Pacifica a popular place for working professionals who commute to the city. Similarly, Pacifica is located just five minutes from the San Francisco International Airport, easily connecting residents to every corner of the globe.  
Family-Friendly Atmosphere
With a population of just under 40,000, Pacifica is loved for its small-town charm and family-friendly atmosphere. There is an undeniable sense of community that draws people here. Individuals from all walks of life plant their roots here. This encompasses everyone from retirees looking for a slower pace of life, working professionals who want to get out of the city, outdoor enthusiasts who want to be close to nature, and families who want to raise their children in a more laid-back environment. If you're new to town and looking for a way to get involved with the local community, consider attending Fog Fest! This yearly event, which takes place in September, brings the community together for a full day of music, parades, antique automobiles, food, and family-friendly games. 
Recreational Activities
Residents of Pacifica can also enjoy a wide assortment of recreational activities - including everything from surfing to hiking and plenty in-between. This coastal community is filled with numerous hiking trails through rolling hills that overlook the ocean surf and forested canyons. Additionally, the municipal fishing pier is a great spot to spend a relaxing Sunday afternoon. If you're looking to improve your golf game, then you can book a tee time at the 18-hole golf course. The course, which first opened in 1932, is located in Pacifica at the intersection of Sharp Park Road and the Coast Highway. The par 72 course is 6,300 yards long and offers incredible views of the Pacific Ocean and surrounding headlands and mountains. This is a walkable seaside and inland course, with several holes that wrap around Laguna Salada, a natural lake.
Arts and Culture
Another reason that individuals love living in Pacifica is the city's strong dedication to art and culture. Spend a day exploring everything in store at the Sanchez Art Center! This local gem features exhibits of emerging and established California artists. Additionally, they also offer education and outreach programs designed to make art accessible to people of all ages and backgrounds.

If you're looking for homes for sale in San Mateo County, contact Chris Sabido today. Whether you're looking for a short-term rental or a forever home, Chris can walk you through the process from start to finish and help you find a place that's right for you. With years of experience in the real estate industry and a deep knowledge of San Mateo, CA, real estate, Chris can help you find a house that truly feels like home.